Lizard Skins, LOGO, Dual sided lock on grips, Gray, NEW
Lizard Skins LOGO Grips:

Elevate your cycling experience with the Lizard Skins LOGO Grips, the perfect fusion of comfort, control, and style. Engineered with precision and crafted for durability, these grips are designed to take your ride to new heights, ensuring a confident and comfortable grip on the handlebars.

Key Features:
1. Dual Lock-on Clamps: The LOGO Grips come equipped with dual lock-on clamps, providing secure and reliable attachment to your handlebars. Say goodbye to slipping grips and hello to enhanced control and stability.

2. Sleek Grey Color: These grips boast a stylish grey color that complements any bike style. Add a touch of sophistication to your ride and make a statement on the road or trail.

3. Perfect Length: With a length of 130 mm, the LOGO Grips offer ample coverage for your hands, ensuring maximum comfort during long rides and reducing hand fatigue.

4. Lightweight Design: At just 120 grams, these grips strike the perfect balance between durability and weight, optimizing your bike's performance without unnecessary bulk.

5. Ideal Diameter: The 31.5 mm diameter is perfectly suited to a wide range of hand sizes, accommodating both small and large hands for a natural and secure grip.

Upgrade your cycling comfort and control with the Lizard Skins LOGO Grips - the ultimate accessory for every rider. Whether you're tackling rough terrains or cruising through city streets, these grips will provide the confidence and support you need on every ride.

Regular price

Sale price

$29.00 USD

Unit price

per
This purchase helps donate bikes to people in need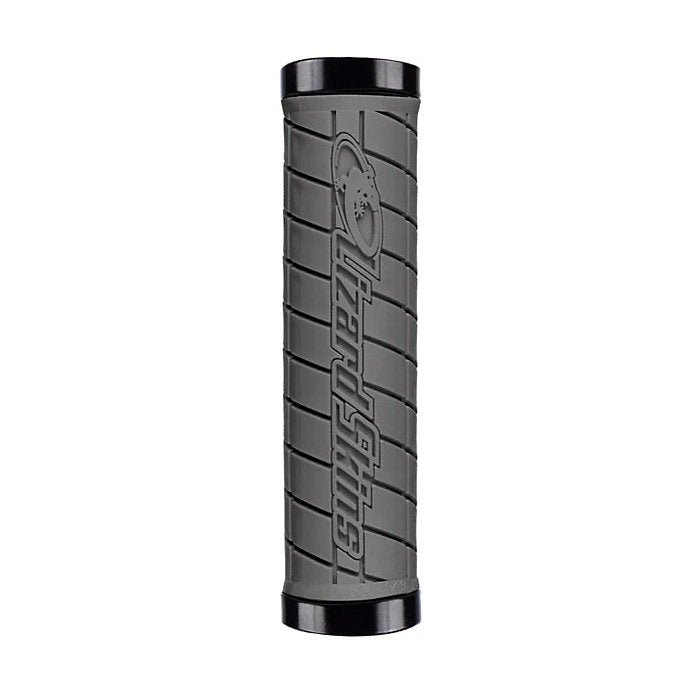 Every purchase helps donate bikes to people in need

Every purchase you make contributes directly to every bike that is donated, so you're not just buying gear for yourself, you're helping someone else.